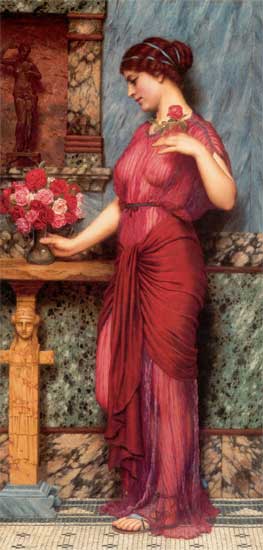 Short Writings
Most recently, my "Becoming a Priestess of Aphrodite: the Metamorphosis of Teiresias" was published in Blood and Roses, a Devotional to Aphrodite and Venus, July, 2017, Bibiliotecha Alexandrina.
In May, 2017, "Serendipity in the Stacks" appeared in Library Book: Writers on Libraries, edited by Steven Gilbar, a celebration of the Santa Barbara Public Library's 100th anniversary. Available in Santa Barbara bookstores and at https://www.amazon.com/Library-Book-Libraries-Steven-Gilbar/dp/0996601503
"Portia and the Three Caskets" came out in the online and print magazine, Splickety Spark: Literary Change of Heart, for Valentines' month, February, 2017. Available from Amazon: https://www.amazon.com/Spark-Magazine-February-Literary-Reimaginings-ebook/dp/B06VX9FB66
Greek Myths Revisited, Wicked East Press, 2011 included my story "Jocasta Speaks", the Oedipus story from the perspective of his mother, who, unknowing, later married him. https://www.amazon.com/Greek-Myths-Revisited-Isabelle-Rose
Illustration: "Offering to Venus," John Williams Godward, the cover image for Blood and Roses.